A telecom business intelligence case study worth noting is that of YES, Israels only company that provides multi-channel television programming to its subscribers. The first company in the nation to provide interactive and digital TV service, YES has almost 40 percent of the Israeli multi-channel television market. With 150 video channels including pay-per-view, the company does a multi-billion NIS business each year.
The Telecom Companys Business Challenge
Though YES has led the way in television technology throughout its history, it wanted to keep moving in that direction. Its questand its discoveryof an efficient new way to improve the way it makes decisions and the quality of its service will be the subject of this telecom business intelligence case study.
The Companys Data Analysis Needs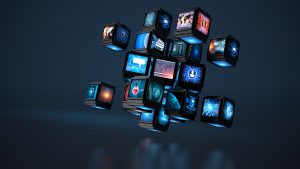 The chief business intelligence technology and social network officer at YES, Ido Bigger, explained the companys huge appetite for data. As an organization that lives and breathes data, as Bigger put it, the telecom giant needs analysis of its services, subscriber activations, sales, campaigns, industry trends, financials, faults, and progress toward its goals.
Having chosen Panoramas  business intelligence platform for Telecom, Necto Telecom, for its superior capabilities in cube analytics (analysing multi-dimensional data sets), Bigger put the BI system to work to conduct in-depth analyses of the companys huge store of data. To Biggers delight, the system didnt need to churn out complex reports to gain insight, but used its internal power to simplify complex problems, getting to a solution in much less time.
A Business Intelligence Solution That Worked for This Telecom
Using a personalized Necto Telecom dashboard upgraded with special features and additions, the company analyzed its trove of widely varying data. The system handled all the challenges swiftly, producing a comprehensive view of the companys daily business, conducting in-depth analyses of fault incidents, and discovered better, quicker ways to provide service and sell subscriptions.
Bigger praised the Necto Telecom platform for its ability to encourage collaboration, provide superior analytics, and deploy information in an interactive format. According to Bigger, the business intelligence solution was an easy and friendly platform for implementation and maintenance.
Convinced of the superiority of cube analysis, Bigger loved Necto Telecoms systems drag and drop feature, its easy-to-understand graphs, and its unique analytic capabilities, all of which made it more convenient to analyze cubes.
What Worked for YES Can Benefit Other Telecom Businesses
With the advantages YES gained in both employee efficiency and technology, it continues to dominate the Israeli television market to this day. Because the system integrates so well with other business intelligence system the organization uses, it impacts almost all the companys decisions. When it comes to pleasing its customers, Necto Telecoms rapid analysis of data has increased the companys ability to provide swift resolutions to problems.
In the competitive telecom field, measuring, managing, and analyzing a companys performance can make the difference between success and failure. With the Necto Telecom system, other businesses who want user-friendly infographics and spot-on analyses can experience the same success as did YES. To learn more about how Necto Telecom can increase your profits while satisfying your customers, contact our sales team today.