Our Mission
Make sense of your operational and business data automatically, to drive higher ARPU, LTV and Retention.
We are a known visionary and thought leaders in business intelligence (BI) and data analytics solutions. Our data analytics solutions are being used by over 1,000 customers worldwide, including some of the world's largest telecommunications, financial services, retail, manufacturing and healthcare companies.
Panorama laid the foundation to the BI industry in the 90's by developing the OLAP technology, which was acquired by Microsoft and re-branded as SSAS. Panorama continued to lead the industry though innovation, partnering with top players like Google, NCR, Airbus, Amdocs and Microsoft to deliver pre-packaged analytics to the industry.
Based knowledge, we identified a substantial need for data analytics tailored for telecom and media service providers. CSPs rely heavily on data to gain a competitive advantage in the ever-changing marketplace. CSPs must analyze their customers' needs and tailor all their business processes in the value chain, to effectively meet their customers' unique requirements and increasing demands. In order to enable CSPs to turn large volumes of data into actionable insights, we established the Telecom Division and developed the Necto Telecom product suite.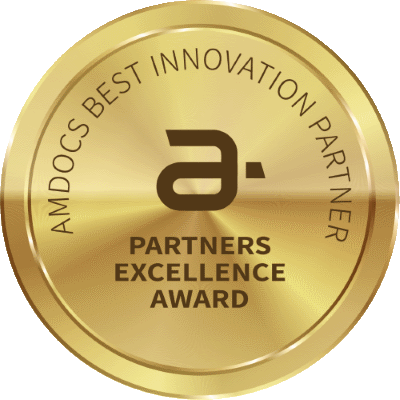 Amdocs Best Innovation Partner
Amdocs awarded us as their Best Innovation Partner. The award is an honor, as it represents our innovation from product, technology and service perspectives, and our deep engagement and commitment.
Panorama Support: support@panorama.com
Panorama Sales: sales@panorama.com
Global Headquarters:
Panorama Software (Israel 2002) Ltd.
24 Raoul Wallenberg Street
Ziv Towers, Building D, 9th Floor
Tel Aviv, Israel
Tel: +972-3-7667711Fax: +972-3-7667710