Panorama Unveils the First Insight Recommendation Engine at Digital Transformation World
Panorama is disrupting the $4B telecom analytics market with their productized telecom analytics solutions and will unveil a new AI technology called The Magnet, the world's first insight recommendation engine, as part of TM Forum's Innovation Trail during Digital Transformation World in Nice.
Panorama is the world leader in AI & data analytics for communications and media service providers. They recently launched Necto, a new division that will completely disrupt the $4B telecom analytics market because of its productized and agile approach. It's the first and only analytics solution specifically developed for telecom. After launching Necto, Panorama realized that they had the market covered with advanced analytics and insight generation. However, conventional data analysis is just not enough anymore. Communications and media service providers have growing challenges that can only be solved by empowering themselves with relevant and actionable data insights. The new challenge is delivering those insights to the relevant users, at the right time, and in the right context.
In order to do so, Panorama developed The Magnet. It is the world's first insight recommendation engine and integrates AI and deep learning technologies with contextual and crowd sourcing capabilities to deliver the right insight to the right user, at the right time and within the right context. Users can now take real actions on data insights, solving their pain points and creating competitive advantage for their companies. After all, the power of data does not lie in its possession, rather in what you can do with it. The Magnet empowers CSPs with contextual data insights that are relevant for the company and for each individual decision maker.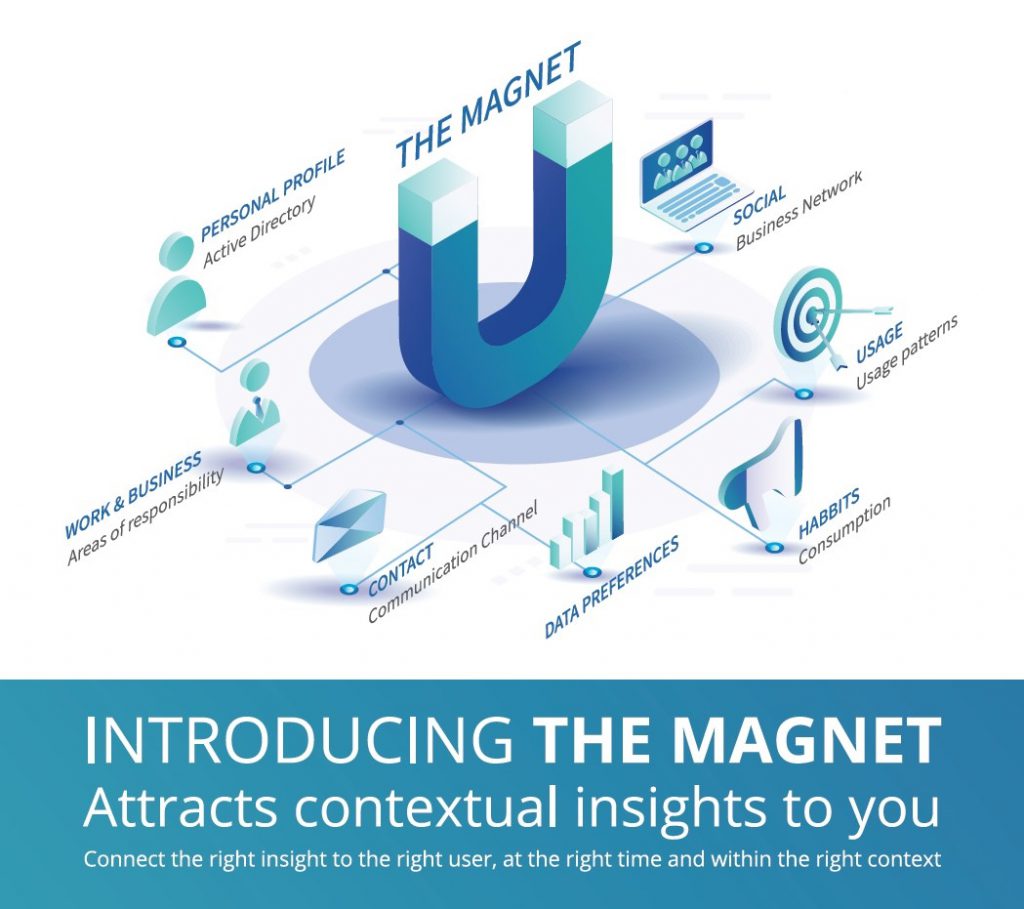 Panorama was awarded with the honor to be a part of TM Forum's Innovation Trail, the new and exclusive guide for leaders seeking out the most cutting-edge technologies for telecom. As part of the Innovation Trail, Panorama will officially unveil its new technology The Magnet, during Digital Transformation World in Nice.
About Panorama:
Panorama is a world leader in Business Intelligence and data analytics. They invented and sold the OLAP BI technology to Microsoft, pioneered the MDX querying language and continued to lead the industry though innovation, serving thousands of customers and partnering with top players like Google, NCR, Airbus, Amdocs and Microsoft to deliver pre-packaged analytics to the industry. Panorama received an award given by BDO, after surveying hundreds of CIOs and CTOs. Panorama won #1 in the Business Intelligence category for overall customer satisfaction, product stability, integrity, ease of use, and UI/UX. Panorama also received the "Best Innovation Partner" award given by Amdocs. This year Panorama became a member of TM Forum and launched their new division for telecom.
Join the Digital Transformation World Innovation and learn more about the Magnet